I'm a self-admitted shopaholic. No, I'm not recovering, I'm leaning in and accepting this as a part of who I am. It often wars with my need for minimalism and "less is more," so it's transferred to buying quality pieces less often and ensuring that my clients have beautiful options.
Friends, in case you didn't know, Iowa has some absolutely phenomenal local options for quality, high-end FASHION.
Here's where I love to shop/source in Des Moines when I get a chance to peruse our local boutiques (in no particular order)!
Janes Family Shop – 350 E Locust St. #102
"a collection of modern goods for you and your littles"
This is my go-to portrait clothing recommendation for ages 6 and under, as well as for coordinating clothing for Mamas and littles. Some of my favorite brands are carried here – Rylee and Cru, Fin & Vince, Magnetic Me, Quincy Mae, Mebie Baby, KidWild Organics, and so many more. The clothing Janes offers are neutral and modern options that can lend to the timeless feel of children's portraits! Also? ACCESSORIES! You know I love a good accessory – bonnets, lovies, wooden toys, blankets, tights – all the perfection for a custom children's session that will feel like it's straight out of a magazine.
MARNe – 350 E Locust St. #101
"MARNe is a place that supports brands that give a damn. We choose wisely so you have a space to shop & connect without worrying about where your goods came from. Think… your favorite looks AND fair trade practices in one place."
A fresh, New-York-inspired (my opinion), beautifully sourced, and sustainable women's boutique. You can order for pick up, schedule an appointment for personal styling/getting a fitting room started if you have a specific event/look, and alongside the gorgeous fits are accessories you'll fall in love with. There are both casual options and elevated looks as well, and what I love most is the ability to combine these pieces together for a unique look that fits who you are.

"The styles you see at Nik Star, can be rocked with confidence in a variety of ways. I enjoy seeing women's faces light up and fill with confidence from rocking one of my garments. Nekia of Nik Star Boutique offers custom attire as well as ready-to-wear pieces. No matter what you are looking for, the style you need to rock it with confidence can be found here."
I had the pleasure of working with Nekia, owner and lead designer of Nik Star, to commission these breathtaking maternity gowns for Anj Portrait Studio. The experience was amazing; she listened to what I was looking for, gave her expert design advice on how my vision would be executed, added in details I never could have imagined that elevated the gowns, and created custom pieces that both me and my clients love. If you're looking for a custom fit or want to have something truly YOU, book a consultation with Nik Star Boutique.
Follow Nik Star Boutique on Instagram!

Fontanelle Supply Co – 524 East Grand Avenue
"Fontenelle Supply Co. started as a group of three best friends who owe a lot to their forefathers. Established in Omaha, Nebraska, our company has slowly grown from an axe restoration weekend project in our basement to a full-service menswear and handmade leather goods shop in Des Moines' Historic East Village."

I have a husband that's hard to shop for – anyone else? He's practical, has a high standard for quality, and wants to be able to actually wear his clothing daily (hates the thought of "portrait" clothing). Fontenelle checked all the boxes. They have a wonderful selection of shirts and pants that can be both worn to play outside with the kids or go on a hike, but look amazing for a family portrait. My favorite? Accessories are important with men, and Fontenelle has gorgeous leather belts and custom leather options that are stunning.
Follow Fontenelle on Instagram!

Preservation – 3619 Ingersoll Ave
"We care about slow fashion, the beautiful brands we support, and the wonderful community of customers we serve. When you purchase from Preservation you are not only supporting us, you are supporting a movement. A more ethical and sustainable way of living and consuming through partnerships that prioritize care for the PLANET through ethical production, thoughtful PROCESS and a sincere consideration for all PEOPLE."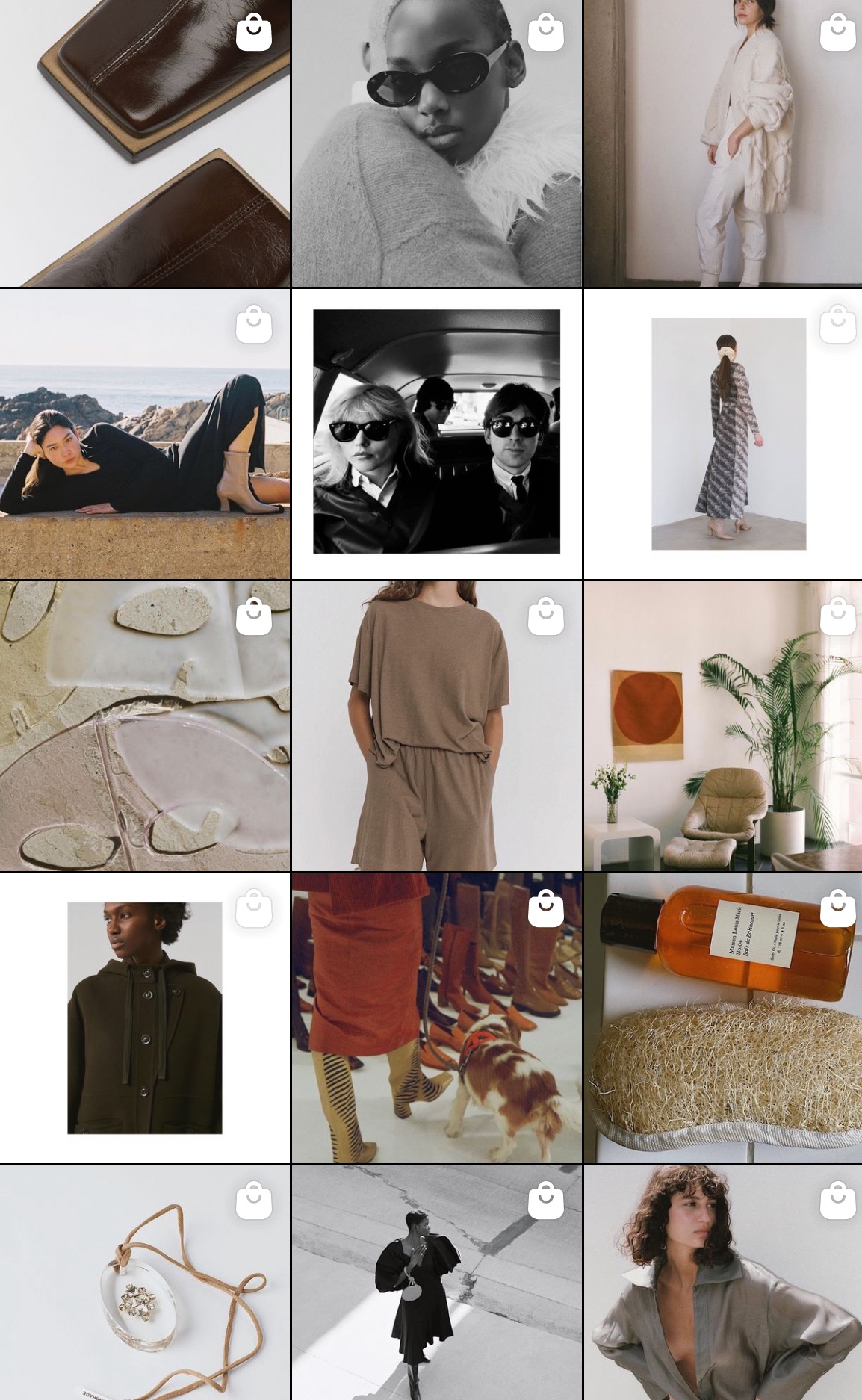 When I think of Preservation, I immediately think of timeless fashion and European influences. Gorgeous neutrals and textures, effortless and elegant daily wear, and classic but unique accessories. My favorite, though, is reading through Preservation's Values . Her sourcing and brand list is based on foundational values that make your heart feel so good about where your money is going.
Follow Shop Preservation on Instagram – her feed is delightful
All custom sessions at Anj Portrait Studio include Personal Styling – I'm here to shop for you and LOVE visiting these shops. Head to www.anjportraitstudio.com to schedule your Consultation or fill out the Contact Form below!