The thought of portraits in your home can be intimidating, especially in the digital world we live in. How large? How many? Where?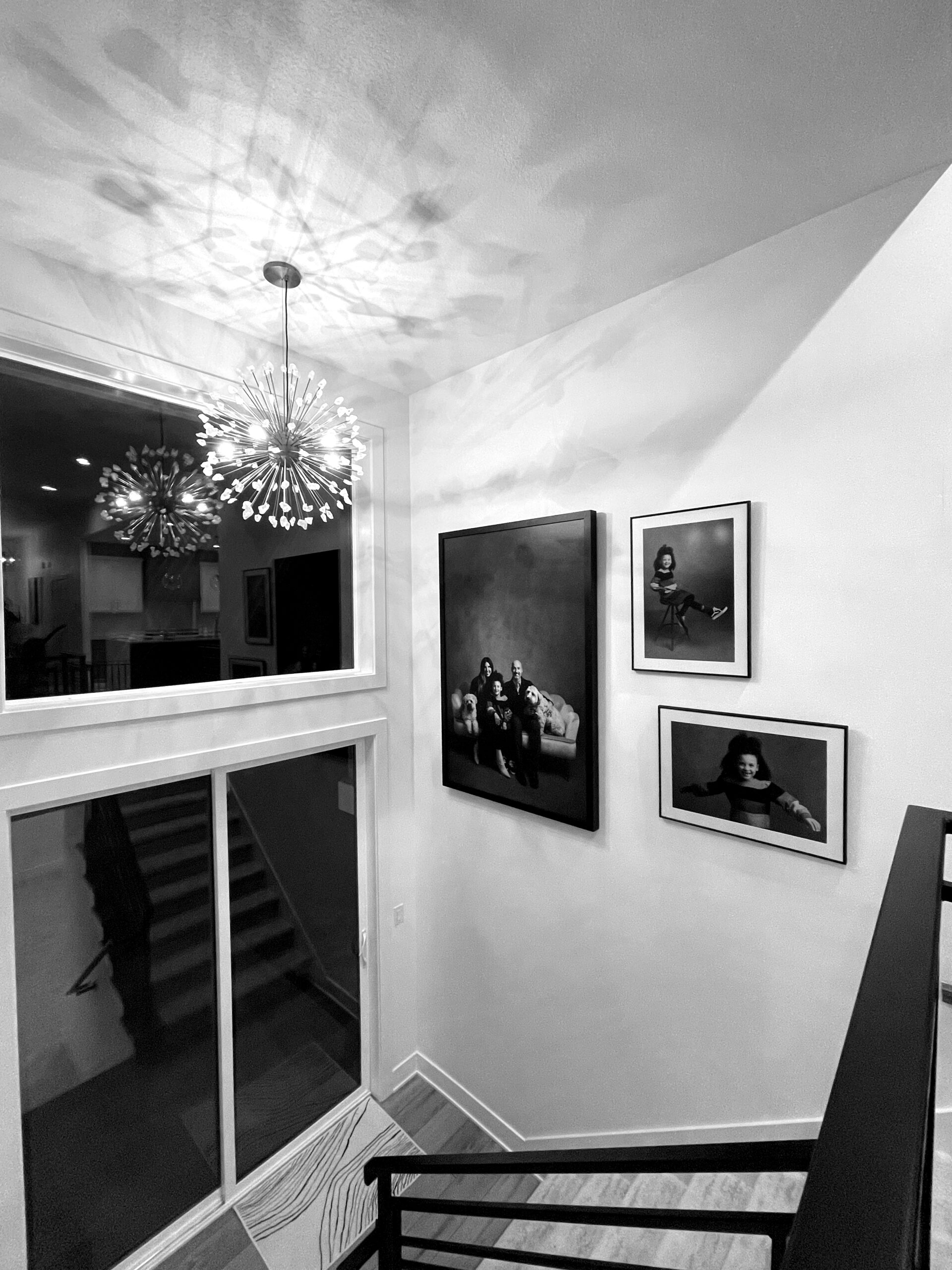 Here are the questions I ask my clients as we make those decisions.
When you envision portraits in your home, what do you see?
Where do you spend the most time in your home?
What is your favorite space in your home?
Do you like the idea of one portrait as a focal point or multiple portraits that            tell a story?
And most importantly, why do you want printed art in your home?
Begin your portrait process by answering these questions, or book a session with Anj Portrait Studio if you'd like an expert to guide you along the way :-D. Or do both!
What are some ways my clients have incorporated their portraits into their home?
1 – A statement piece/design anchor in a high-traffic space.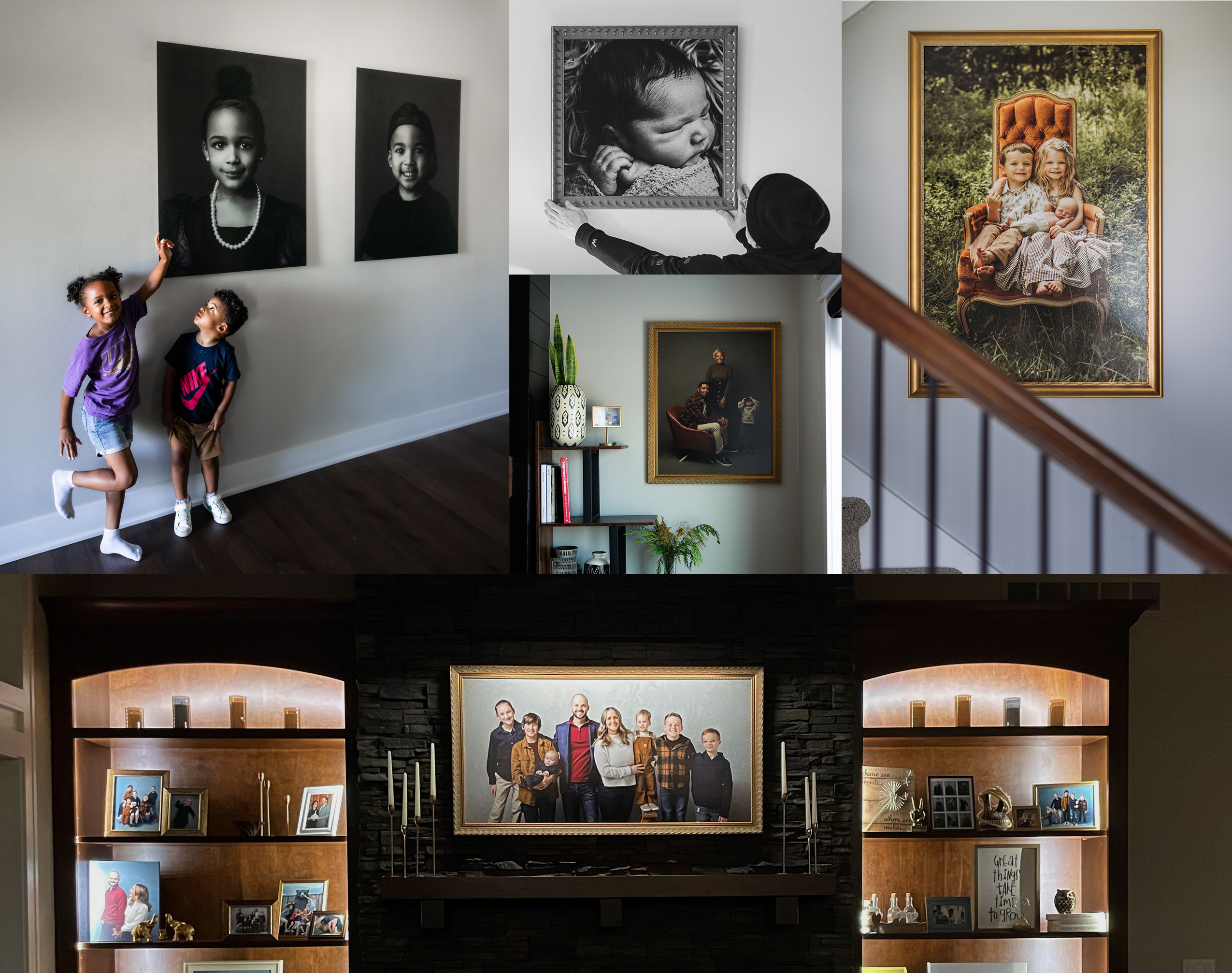 2 – As a portrait gallery on a large wall! I love seeing our family story behind our littles as they play – it fills my heart up to the brim.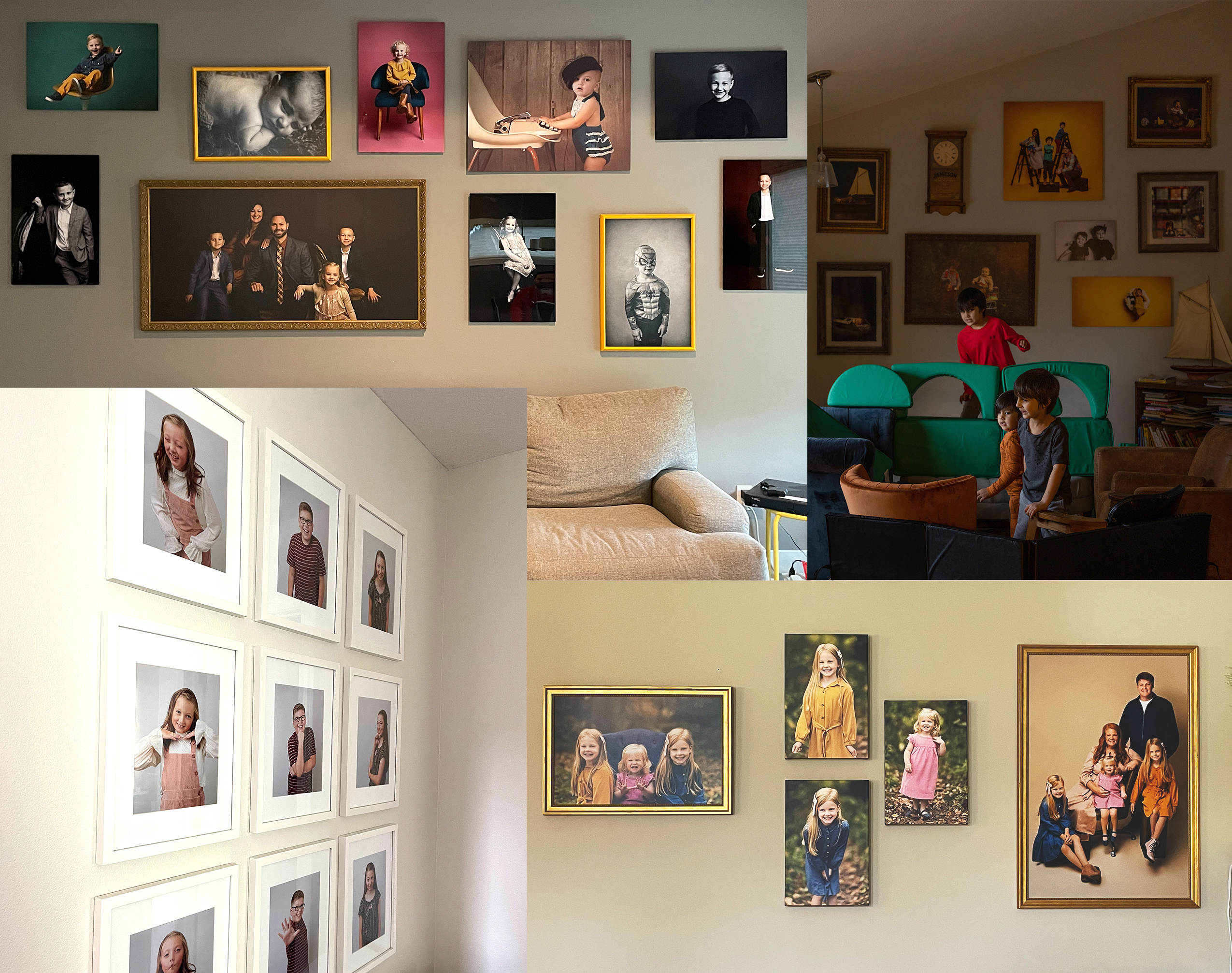 3 – In a child's play space or bedroom. Kids love seeing portraits of themselves and freezing a moment when they were younger leads to so many storytelling opportunities.
These are my top 3, but other fantastic spaces for portraits are –>
Hallways – landing at the top of the stairs or as you walk to your bedroom or kids' bedrooms.
Master Bedroom – perfect for self-portraits, couples' portraits, or boudoir portraits!
Dining Room – above a buffet or large open wall by the dining room table.
Interested in booking a session with Anj Portrait Studio – head to www.anjportraitstudio.com!